Manufacture — Cimertex Indústria
Founded in 1990, Cimertex Indústria was created to support Cimertex SA on the production of the most varied types of equipment and attachments for earthmoving machines.
Although Cimertex Indústria is an independent unit, it dedicates all its time to Cimertex S.A., guaranteeing a quality and celerity service, as required. To achieve this goal, it also greatly contributes its location, currently part of Cimertex SA's headquarters in Perafita, Matosinhos.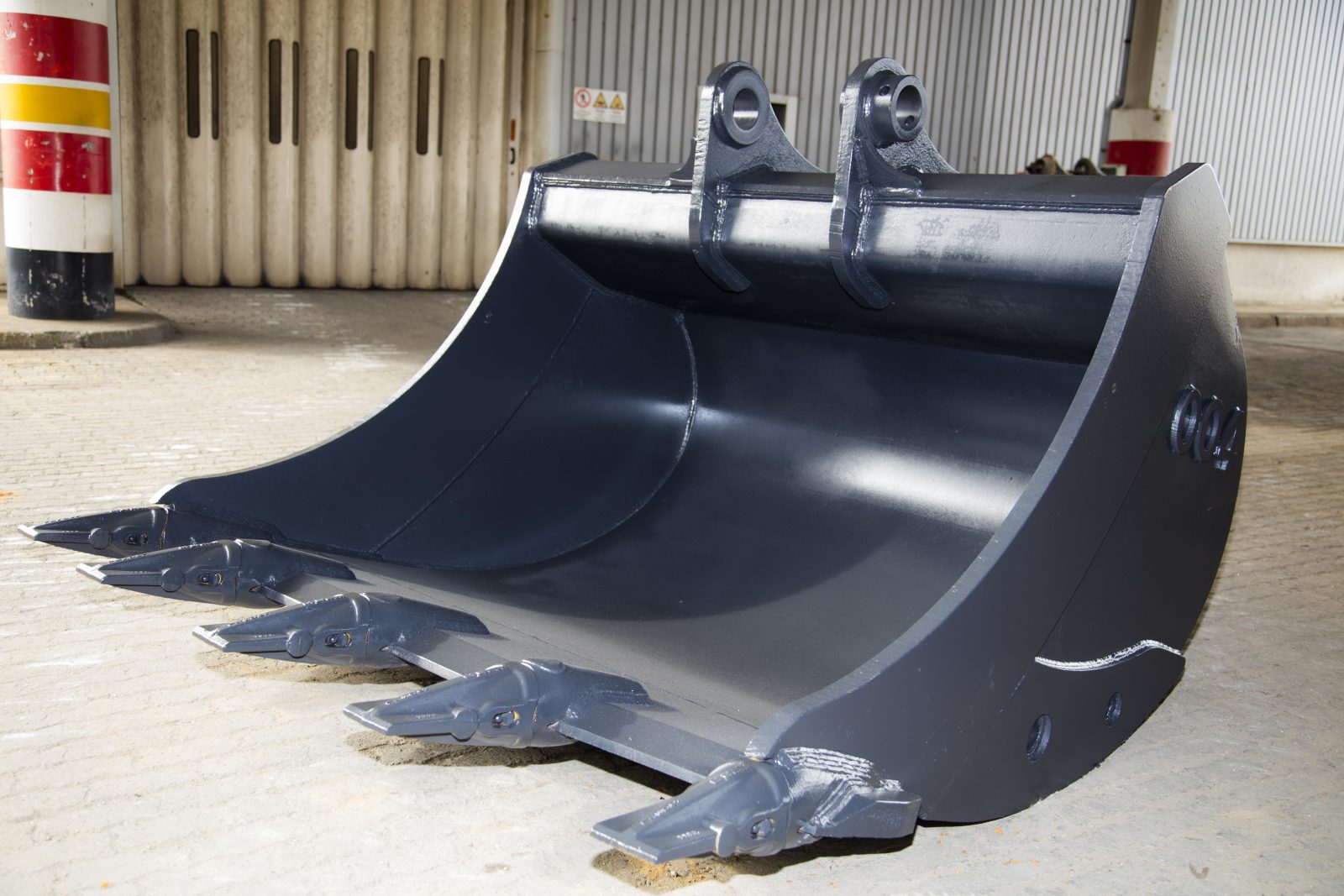 Buckets
The buckets are manufactured WITH Hardox 400 and St52-3 steel, the first with anti-wear function and the second for structural strength. An equally important factor is the welding, being totally effected with wire of high elastic limit, thus avoiding the frequent breaks after working for a few hours. All buckets are machined to ensure longevity when mounted on the excavator or loader.
.
Attachment Parts – Hydraulic Hammers
Cimertex Indústria has available all kinds of attachments to adapt Rammer hammers to your excavator. To minimize the waiting time after purchasing a hydraulic hammer, we keep in stock attachments parts built for the most common machines.
All attachments are manufactured by using high quality steel and high tensile strength welding wire and also going through a machining process that goes to the millimeter, as if it were a bucket of excavator. In this way, the gaps between the pins and the attachment part are eliminated.
Excavator Rippers
Ripper Teeth are specifically designed for each type of excavator and application, manufactured of high quality steel and welding process is made with high elastic limit welding wire.
Like the attachments and buckets, the Ripper Teeth are machined to the millimeter, eliminating gaps and maintaining perfect parallelism between the several pins.
Reinforce Dump Body
We perform reinforcements of dump bodies, using 400 Hardox steel, or if the customer prefers, we can also supply the steel plates already cut according final dimensions.
The thickness of the reinforcements varies depends on the Dumper model and the customer option.
Asphalt Spraying Machines
Compact machine for the first emulsion of tar for roads asphalting, very reliable and with an excellent and economic diesel engine, stands out of all the competition. It has a support to apply a 200 L tank, easily replaceable.
This machine is integrally built and assembled in Cimertex Indústria, being duly certified with the CE standard.
Pins & Bushings
We manufacture all types of pins and bushings, by custom, composed by treated steel of high quality.
Because we have several machines, we make all kinds of repairs and built new parts.
Ex: bushings, pins, hydraulic jacks, booms and arms repairs, etc.
Machinery
Since our range of machines and tools is very wide and we do not use them all at the same time, we offer our customers the possibility of renting several tools in our facilities.
Ex: lathe with 4 meters length between points, ideal for long rectifications, like big machines cylinders.
Steel, Low Wear
Because we are a major consumer of raw material, we have various types of steel for direct sale available, including Hardox 400, cut by custom or customer drawing, or in whole plates.
We also have available high tensile strength wire, applied in hundreds of buckets annually manufactured, being proven effective, without a single defect throughout the life.