The key concept of our activity is, of course, customer support throughout the life of the equipment. Because the profitability of these tools depends not only on their hourly output but also on their availability rate, it is imperative that we are organized so that we can provide prompt and efficient assistance, minimizing downtime and repairs with the quality that the training of our technical staff guarantees.
At our Workshops in Porto, Lisbon, Leiria, Aljustrel, Funchal and abroad, we are able to perform repairs, from the simplest to the most complex, with warranty, covering all components of the equipment.
Free Inspection Service, providing technical information, training in operation and maintenance, service contracts and maintenance at a fixed cost, are aspects of the activity of Technical Assistance Services aimed at the user with the purpose of making the operation of their equipment profitable and thus improve their competitiveness.
Use our services. We are within easy reach of a simple call.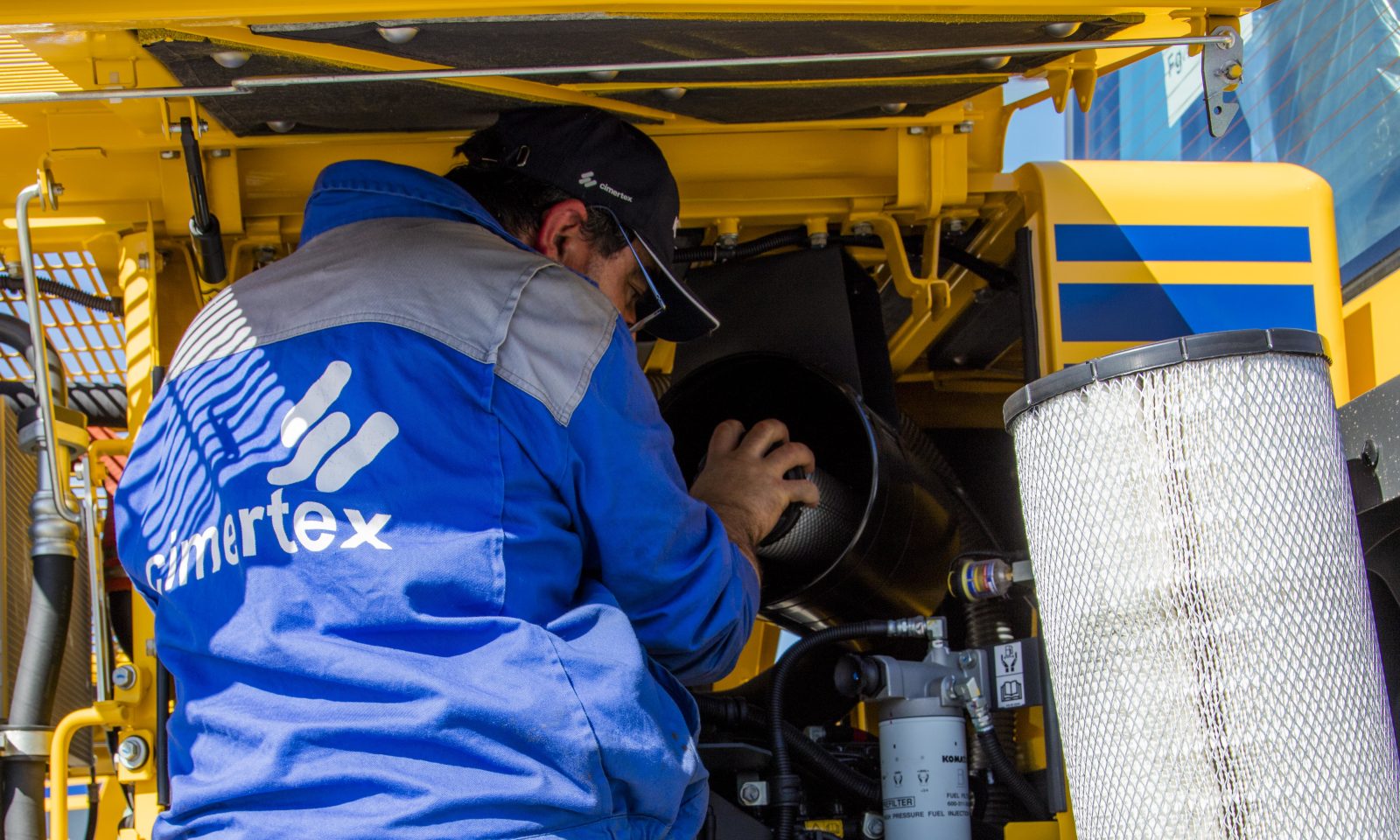 Periodic maintenance, both inside and outside the warranty period, are essential to proper equipment preservation. The schedule of periodic maintenance is included in the Operation and Maintenance Manual delivered with each machine, being possible to proceed in advance with its programming. Cimertex After-Sales Services are able to perform all periodic maintenances with minimum equipment downtime.
.
Cimertex has fully equipped workshops to perform all types of repairs, from the simplest to the complete overhaul of equipment. These repairs cover all machines mechanical parts (engines, transmissions, pumps, etc.), hydraulic systems, electricity and electronics, track system and reconditioning of work equipment. On the other hand, we carry out a large number of repairs on field, using an extensive fleet of properly equipped service vans. Whenever the customer requires it, repairs are performed on a budget.
Periodic Safety Inspections
Cimertex is certified as a competent authority to perform Security Inspections and consequent emission of Safety Operation Certificates of equipment it represents, in compliance with Decree-Law no. 50/2005 of 02/25/05.
Technical support to our customers is, of course, a relevant concern for our After Sales Services.
Whenever the customer needs, HE can contact our Technical Services to obtain the most diverse technical information, necessary for the diagnosis of faults, interventions in equipment, etc.
Cimertex also has a Technical Inspection Service, which visits the machines on the field, performing the inspection and preparing a report with the necessary technical advice and recommendations.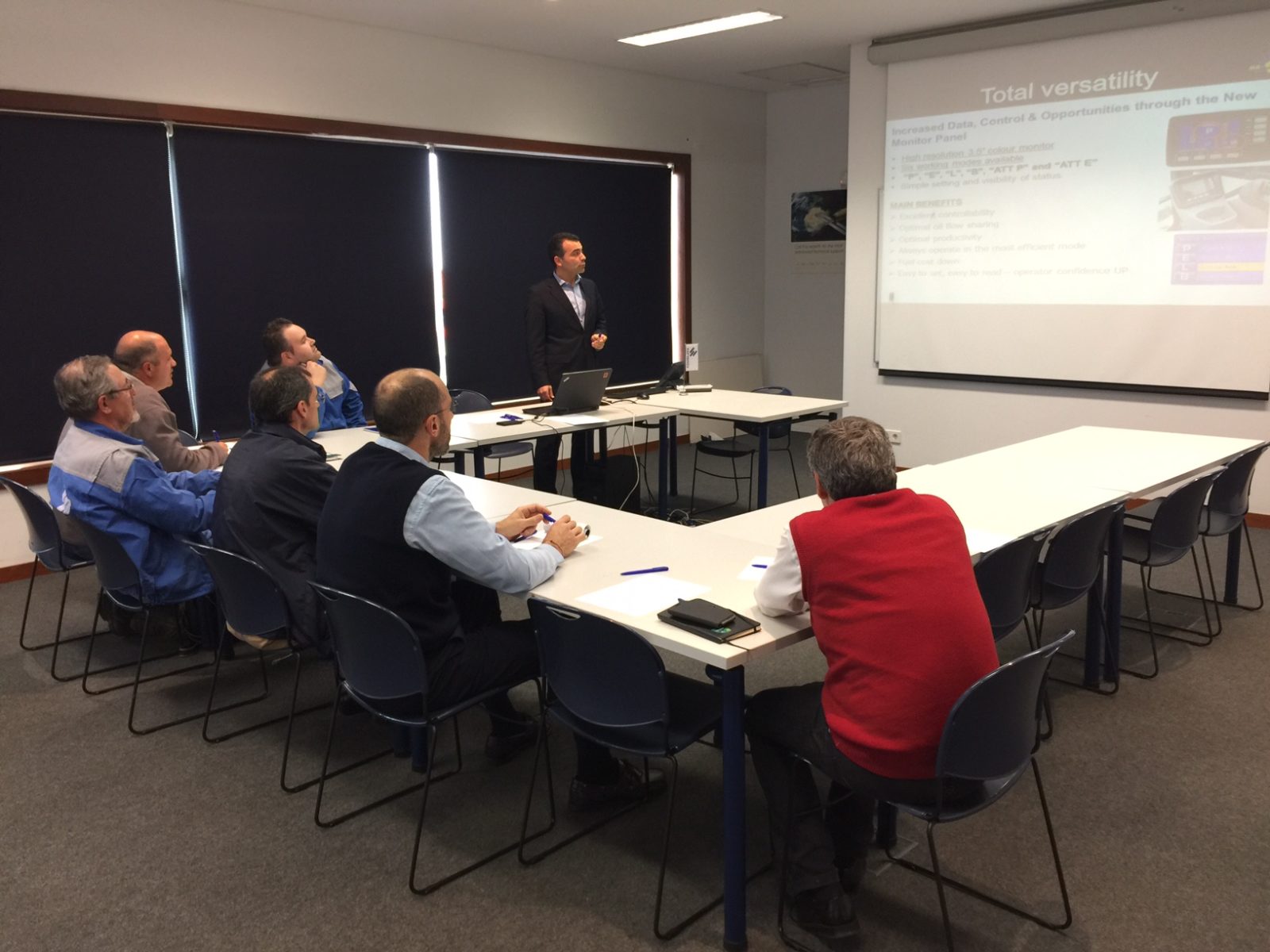 Cimertex Technical Services are composed by a group of certified training people, which periodically promote a set of training sessions for other employees of the company and its Dealers, as well as for customers. These sessions focus on the operation, maintenance, diagnosis and repairing of equipment.
Whenever we are required to do so, we carry out these training sessions at our customers' premises.
Cimertex Technical Department makes available to its customers, the operation and maintenance manuals of the equipment it sells, in digital or printed version.
The KOWA program consists of performing periodic spectrophotometric analyzes, from oil samples taken from the different mechanical and hydraulic components of the equipment. These analysis allow the detection of metallic elements and other contaminating particles, thus enabling the prognosis of possible malfunctions and proceeding with the planning and execution of preventive interventions, in order to avoid them.
Cimertex Technical Inspection Service has a program to control the wearing of the undercarriage material (UMS), which allows our customers to provide its repairing and / or replacement in a timely manner, thus enabling better planning and consequent equipment downtime reduction. In addition, by comparing the data obtained in the measurements carried out in the Undercarriage Inspection with the number of working hours, it can be seen that the operating conditions of the equipment are the most adequate.