Skid Steer Loader:

SK714-5
Load Capacity
650 Kg
Power Rating
34,9 KW / 46,8 HP
Operating Weight
2.530 Kg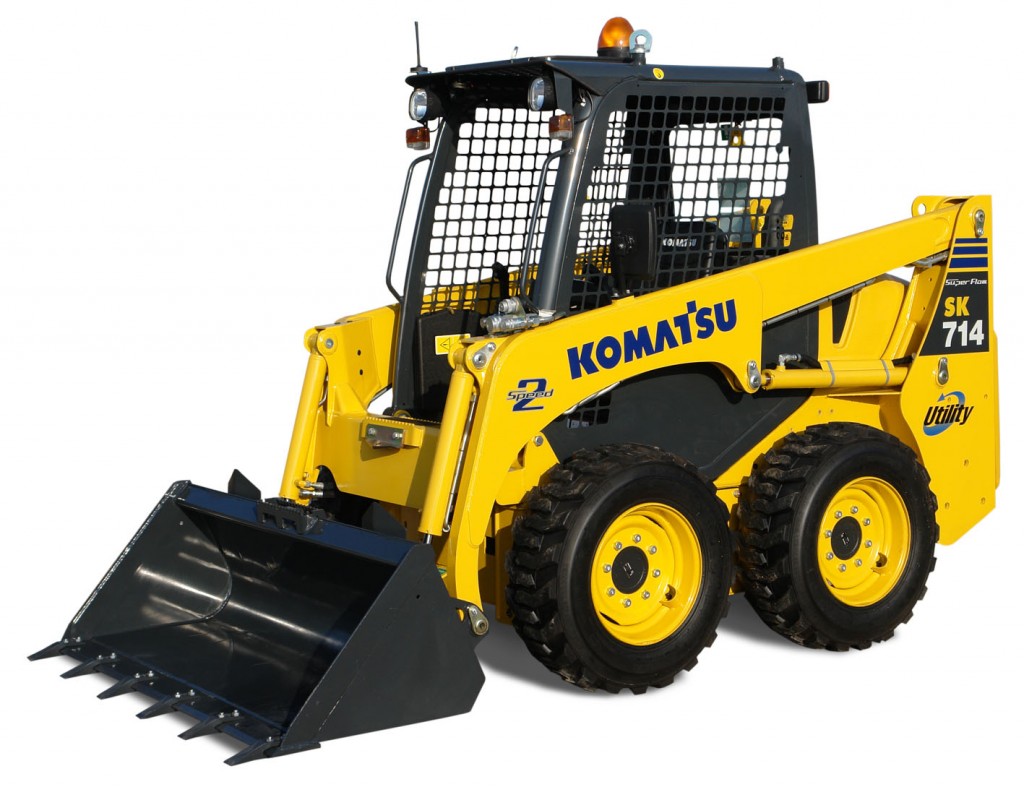 KOMTRAX Satellite System
KOMTRAX ™, installed as standard on most Komatsu machines, is an innovative system that allows you to monitor all essential information about your Komatsu equipment directly on your computer. In any country where KOMTRAX ™ transmission is allowed, when the system is activated on a machine, the data is uploaded regularly via satellite or via mobile communication and can be accessed easily through a web browser. A wide variety of parameters is available to precisely state the condition of your KOMTRAX ™ equipped machines. You can optimize your production by increasing efficiency and proactive maintenance. Komtrax ™ is a tool that helps you manage your fleet of Komatsu machines easily and at no cost.
Spacious cabin
The spacious cabin, with wide entry and comfortable seating, provides a unique level of comfort in the machines of this category. Ergonomic controls and excellent 360 ° visibility make the operator's job much easier and safer in any situation. These machines can optionally be equipped with an unique front door, which fits under the roof, as well as side windows and heating to provide maximum comfort at any time of the year.
Easy access to inspection and maintenance points
Routine maintenance and check-ups can be performed by simply opening a hood at the rear, which also allows the user to clean the radiators. For additional maintenance, the tilting cab provides full access to the transmission, as well as to the main components of the hydraulic system.
LCD panel
The LCD panel on the safety bar allows you to closely control machine main functions: from fuel level to water temperature, air filter status, engine oil pressure, among others.