Weight
90 Kg
Carrier Machine Weight
1.000 - 1.500 Kg
Flow
15 - 30 l/min
Pressure
80 - 130 bar
Rammer Hydraulic Hammers
Rammer's objective is to develop, manufacture and distribute high quality products on the market, serving the construction and mining industries, thus contributing to generate value for its customers. Rammer products are produced with strict manufacturing standards and strict quality control, using the latest design and process tools, ensuring that each accessory is productive, durable and resistant. The Rammer brand is linked to many of the innovations that define today's hydraulic hammer, such as: introduction of the RAMVALVE safety device; hammer monitoring system (RD3); complete and integrated AGW system (Air, Grease and Water), for very aggressive environments, such as demolition and mining works. Rammer's Excellence line is the culmination of 40 years of experience and knowledge, allowing each hammer to be manufactured with intelligent technology, to facilitate its management, as well as increase profitability, performance and above all safety.
RAMDATA
The RD3, the first and only hammer monitoring system in the world, allows the provision of data on operating hours, the maintenance interval and its location. Through the MyFleet Platform, we have access 24 hours a day on the hammer fleet, allowing us to optimize day-to-day operations: monitor, adjust and improve hammer performance.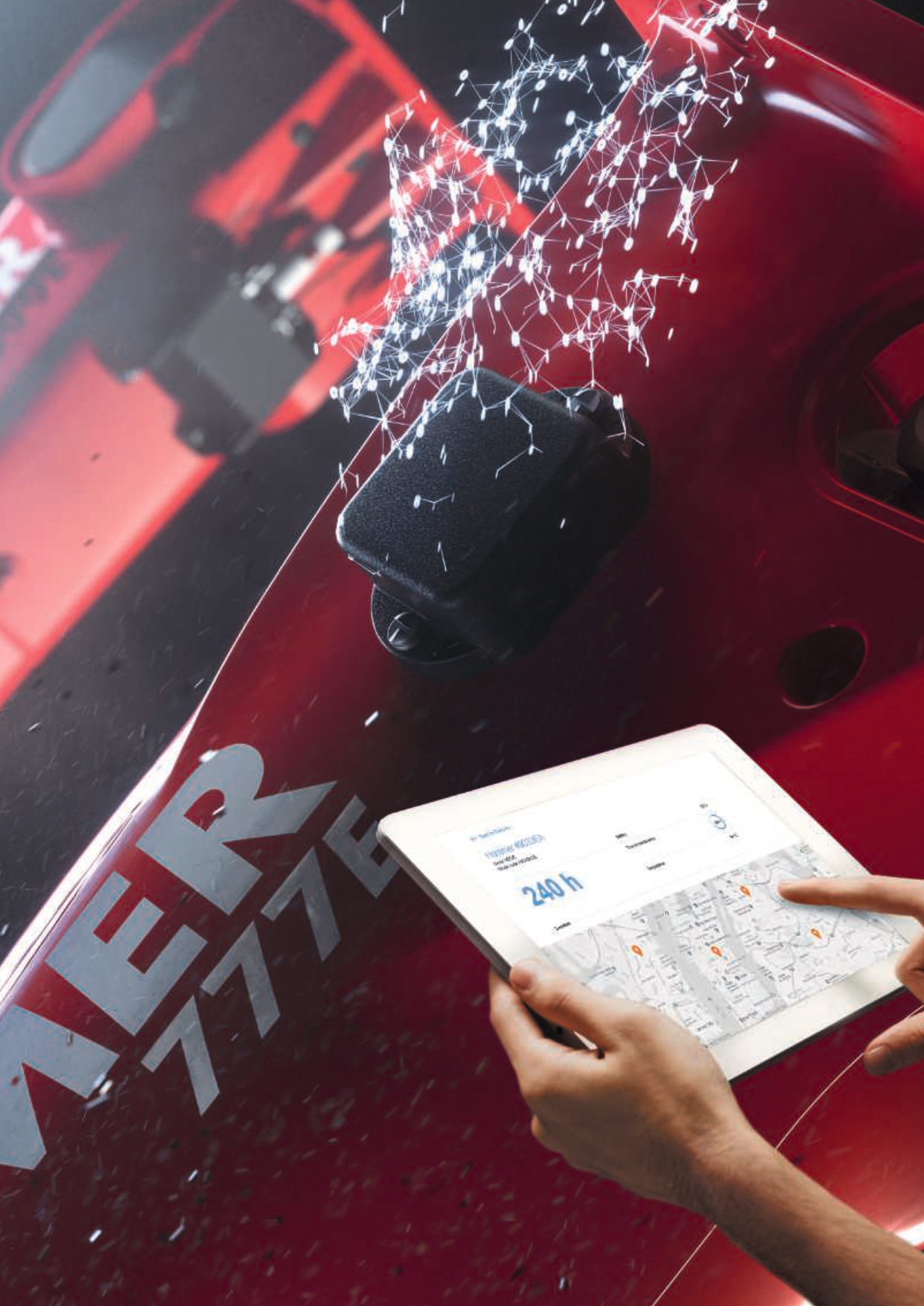 RAMLUBE
The automatic lubrication system developed specifically for RAMMER hammers assures them a long life.